Comunycarse at Verint Engage On the Road 2017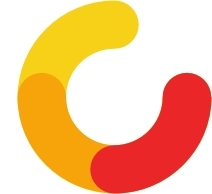 On June 15th 2017, Verint is hosting its Engage On The Road 2017 convention in Madrid. The event will feature breakout sessions, keynote speakers, networking opportunities, workshops, innovation and solutions zones, and will focus on connecting industry experts and innovators.
Executives from leading companies such as Telefonica, IBM, Orange, BBVA, and Vodafone, have been invited to attend and meet partners and network with attendees.
Engage On the Road 2017
Comunycarse joins the event as a Verint partner, and will have the chance to network, share products and services, gain insight from peers, and connect with important representatives of prominent companies. Comunycarse will also be sponsoring a table and will be a part of a roundtable in which Victor Magariño will be discussing new innovations and trends in the market.
Verint is an American based company and a leader in hardware and software products for surveillance, security, and business intelligence. The CEO Division (Customer Engagement Optimization) will be hosting Engage On the Road 2017, and will therefore focus on the newest technology in this arena. Other divisions include video analytics and web intelligence. Comunycarse proudly partners with Verint on cyber security, business intelligence, and surveillance analytics.